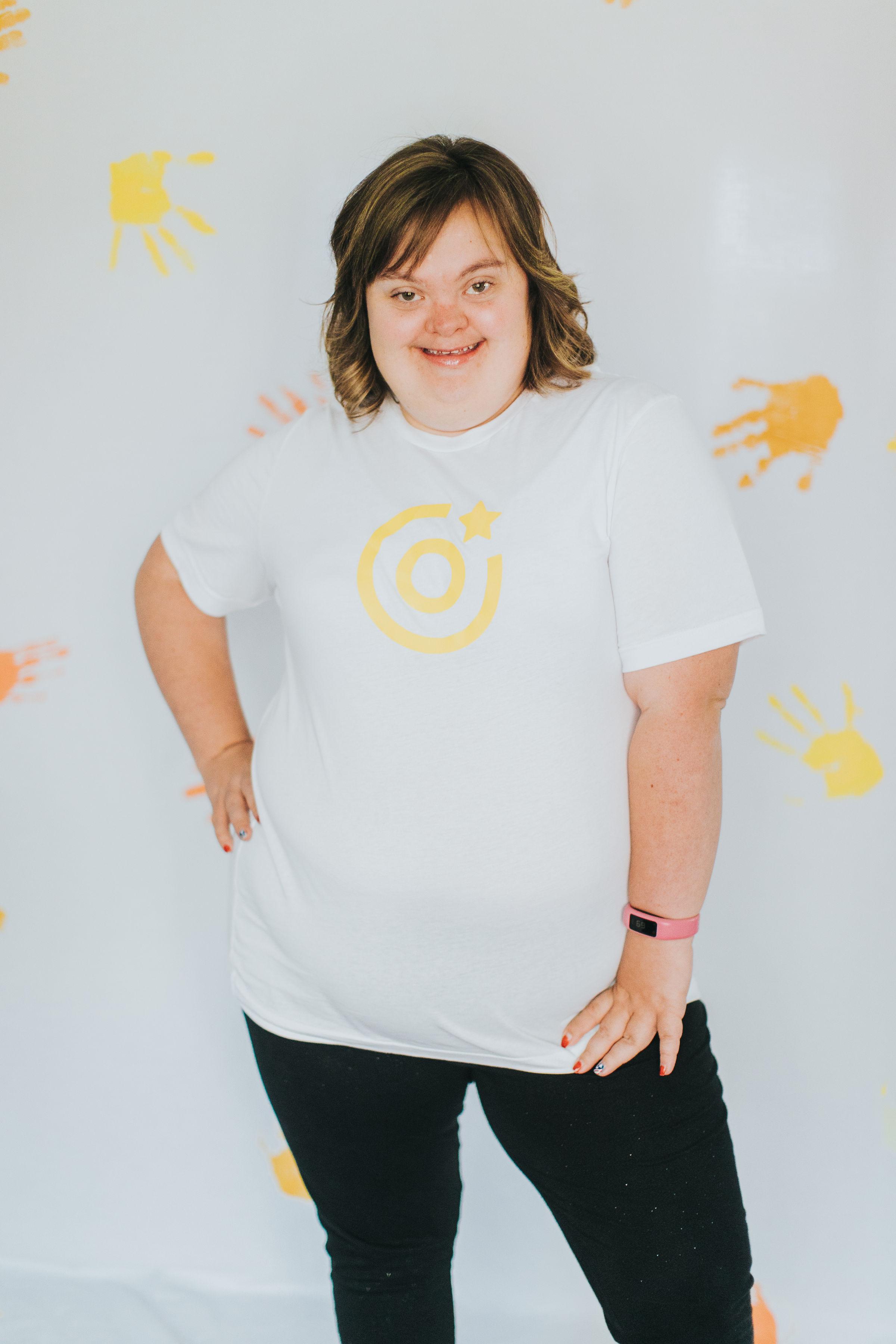 We use the power of movement + music to transform the lives of our students. Our program is available to individuals of all ages and ability levels, making an inclusive environment for our students to learn life skills and experience social development together.
Winter 2018
Lauren Beasley creates a program concept called "The Project". This program would host quarterly dance projects for people with Down syndrome in Nashville, Tennessee.
spring 2018
The Project launches a crowdfunding campaign through iFundWomen, with a goal to raise $5,000 to get the organization off of the ground. On day one of the campaign, we hit our goal! Over the remaining 30 days of the campaign, we raised $12,000+, making it clear that this idea would fill a huge void in our community and beyond.
Summer 2018
The Project hosts it's first event: a music video dance camp. 13 individuals, aged 13-29 came together for a week of dancing and fun!
Fall 2018
The Project teams up with Magpies Girl to host an inclusive dance party for all girls, ages 6+, which was a HUGE success!
Winter 2019
Lauren decides to work towards creating a more consistent, year-round program that is inclusive to individuals with any type of special need. The new concept needed a new name, and thus, MOVE Inclusive Dance was born.
SPRING 2019
MOVE Inclusive Dance holds it's second crowdfunding campaign through iFundWomen, this time raising over $100,000 to open Nashville's first full-time dance studio for individuals of all ability levels.
FALL 2019
MOVE Inclusive Dance launches it's first year-round schedule in the new studio. Classes on the schedule serve people of all ages and ability levels. In our circle, everyone fits in. We have a place for everyone to shine!
FAQ
Q: Is your program just for people with special needs?
A: No! It's actually for individuals of all ability levels. While we are specialized in tailoring our classes to fit the various needs of individuals with disabilities, everyone is welcome here. We have created a curriculum that is designed to be individualized to each student in the room.
Q: Is MOVE Inclusive Dance a 501(c)(3) non-profit?
A: Yes, and the bulk of our funding comes from our donors! We truly wouldn't be able to run this operation without their support. If you are interested in becoming a part of our donor family today, click here.
p.s. All donations made to us are tax deductible!
Q: I think this would be great for my child, but I want to see if it's a good fit before committing to register. Can we take a trial class?
A: Absolutely! To book a free consultation, email us!
Q: If we register for the year, will there be a performance at any point?
A: Well of course! Our end of the year show will take place at the end of the dance year in June.
Q: I want to get involved but I have no dance experience. Is that okay?
A: 100%. We have plenty of ways for anyone to be a part our mission. Click here to learn more!
Other questions? Let us know!